TAN CHONG COMPANIES & BRANDS
Xiamen Golden Dragon Auto Seat Co. Ltd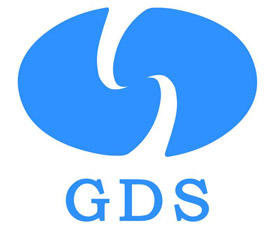 Xiamen Golden Dragon Auto Seat Co., Ltd. was founded in 1994, is one of the largest bus and automobile seat manufacturers in China today. The Company has developed a full range of technical capabilities from design conception to large scale manufacturing. We can also provide comprehensive customer service to direct retail users and as original equipment suppliers to automobile manufacturers.
Main Products
Large and medium-size bus seat series; light bus and MPV seat series; city-bus and heavy truck seat series; seats for ambulances, police service vehicles and some special purpose vehicles.
Certification Standards
Passed ISO/TS16949 quality management system
All our products pass 3C National Certification system
Some products passed E-MARK certification for export to EU countries
Designing
Our Technology Center complies with the best practice of international Advance Product Quality Plan (APQP) process and specialize in seat designing, development and prototype modeling.
Testing
Our testing center has the capability to do different kinds of compulsory seat test to meet domestic and international standards.
Production Equipment
We have the most advanced production equipment from both domestic and overseas producers. Our equipment comprise CNC bending machines, fully automated robotic welding arms, polyurethane foam making production line and fully computerized template making. We practise self-contained production procedure in four major areas: framework welding, polyurethane foaming, seat cover sewing and seat final assembly.
Production Capacity
The company currently has an annual production capacity of 500,000 seats. We supply to China, Europe and America, South East Asia, Africa and several other countries.
Quality Policy
Customer focus, utilizing specialized technology with lean manufacturing and seeking continuous improvement for long term sustainable progress.
"Integrity, Service, Innovation" is our Company pledge. We shall strive to provide the highest quality products and services with the aim to achieve 100% customer satisfaction at all times.
Major Events / Achievements:
2001 --- Passed ISO9001:2000 Quality System Certification
2005 --- Passed EEC certification for export quality to Europe
2006 --- Passed China National 3C Certification
2007 --- Passed ECE R14 and R80 Certification
2008 --- Passed ISO/TS16949 Quality Management System
2009 --- Rewarded as advanced technology enterprises
2010 --- "GDS" has been assessed as "XIAMEN Famous Brand".
Latest News:
1. In January 2010 Haicang branch was founded and the employees has increased into 450, annual output reaches 800 thousands seats.
2. GDS Co,.LTD has been trying to procese train seats since 2010 . At the same time GDS increased its investments on Chinese truck seat and city bus seat market.
3. Internal technical transformation and technological innovation already approvaled by Ximen technology division and Economic Development Board (EDB), Thus GDS got the award of special technology.
Contact Person
Brant Chen / Wei Jiang
No. 39 Xinyuan Road, Xinglin, Jimei District, Xiamen, Fujian, China
Tel: 0086 (592) 6661688 / 6661681
Fax: 0086 (592) 6217918
S.T: 0086 (592) 6661718
Email: brant@autoseat.com.cn / jw@autoseat.com.cn

Website
www.autoseat.com.cn